Are you a fan of meal prepping and stacking up those Tupperware filled with delicious, home-cooked ground beef dishes like spaghetti bolognese, juicy tacos, or savory burger patties? Or perhaps you made a massive chili con carne for your family, and you're wondering just how long those leftovers will last before they're no longer safe to eat?
Navigating the arena of food safety, shelf life, and spoilage can be tricky and confusing. Worry not, as we delve into the nitty-gritty of cooked ground beef, its shelf life in the refrigerator, and key tips on how to store it safely to ensure you're always consuming the freshest and most delectable dishes possible!
Read also: How Long Does Cooked Chicken Last In The Fridge? Your Ultimate Guide?
Storing Cooked Ground Beef
Storing cooked ground beef properly is essential for maintaining its freshness and preventing spoilage. It is best to store it in an airtight container or wrap it tightly in plastic wrap to minimize air exposure. Place it in the refrigerator promptly, ideally within two hours of cooking, to preserve its quality and prevent bacterial growth. [1][2]
Timeframe for Refrigerated Cooked Ground Beef
Cooked ground beef, when stored properly in the fridge, can last for approximately 3 to 4 days. To maximize freshness and taste, it is important to store the beef in an airtight container or tightly wrapped with plastic and placed in the coldest part of the refrigerator. [3][4]
Also, read: How Long Does Cook Rice Last In The Fridge?
Avoiding Harmful Bacteria
Avoiding harmful bacteria is essential when it comes to cooked ground beef. Proper storage and handling can help prevent the growth of bacteria such as E. coli and Salmonella. By following food safety guidelines and being aware of proper storage times, you can ensure the meat remains safe to consume and minimize the risk of foodborne illness. [5][6]
Freezing Cooked Ground Beef
Freezing cooked ground beef is a great way to extend its shelf life. To freeze, simply place the beef in airtight containers or wrap it tightly with heavy-duty aluminum foil or freezer bags. Once properly stored, cooked ground beef will maintain its best quality for about 2 to 3 months, while staying safe to eat indefinitely. [7][8]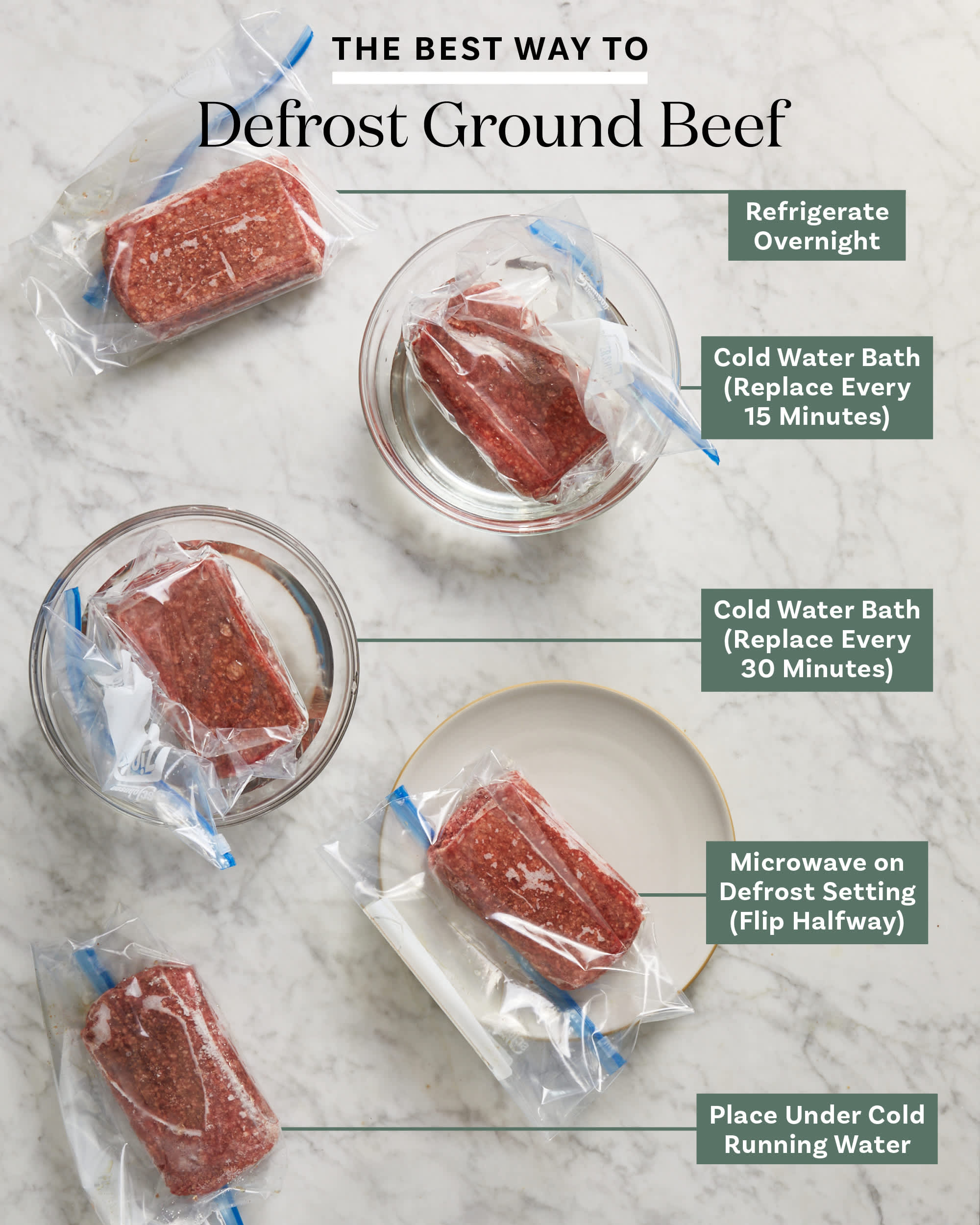 Also, read: How Long Does Cook Bacon Last In The Fridge?
Defrosting Cooked Ground Beef
Defrosting cooked ground beef is an important step to ensure its safety and palatability. To properly thaw it, place the beef in the refrigerator for several hours or overnight. Alternatively, use the defrost setting on your microwave for a quicker option, but remember to cook it immediately after thawing. [9][10]
Signs of Spoilage
One should be cautious of spoilage when it comes to cooked ground beef. Signs that indicate the meat has gone bad include an unpleasant odor, slimy texture, or a change in color, such as turning gray or green. Always inspect the beef before consuming it to avoid any health risks. [11][12]
Proper Storage Containers
Proper storage containers play a crucial role in preserving the freshness and quality of cooked ground beef in the fridge. It is recommended to use shallow airtight containers or heavy-duty aluminum foil or plastic wrap to prevent the exposure of the meat to air, which can cause spoilage and loss of flavor. [13][14]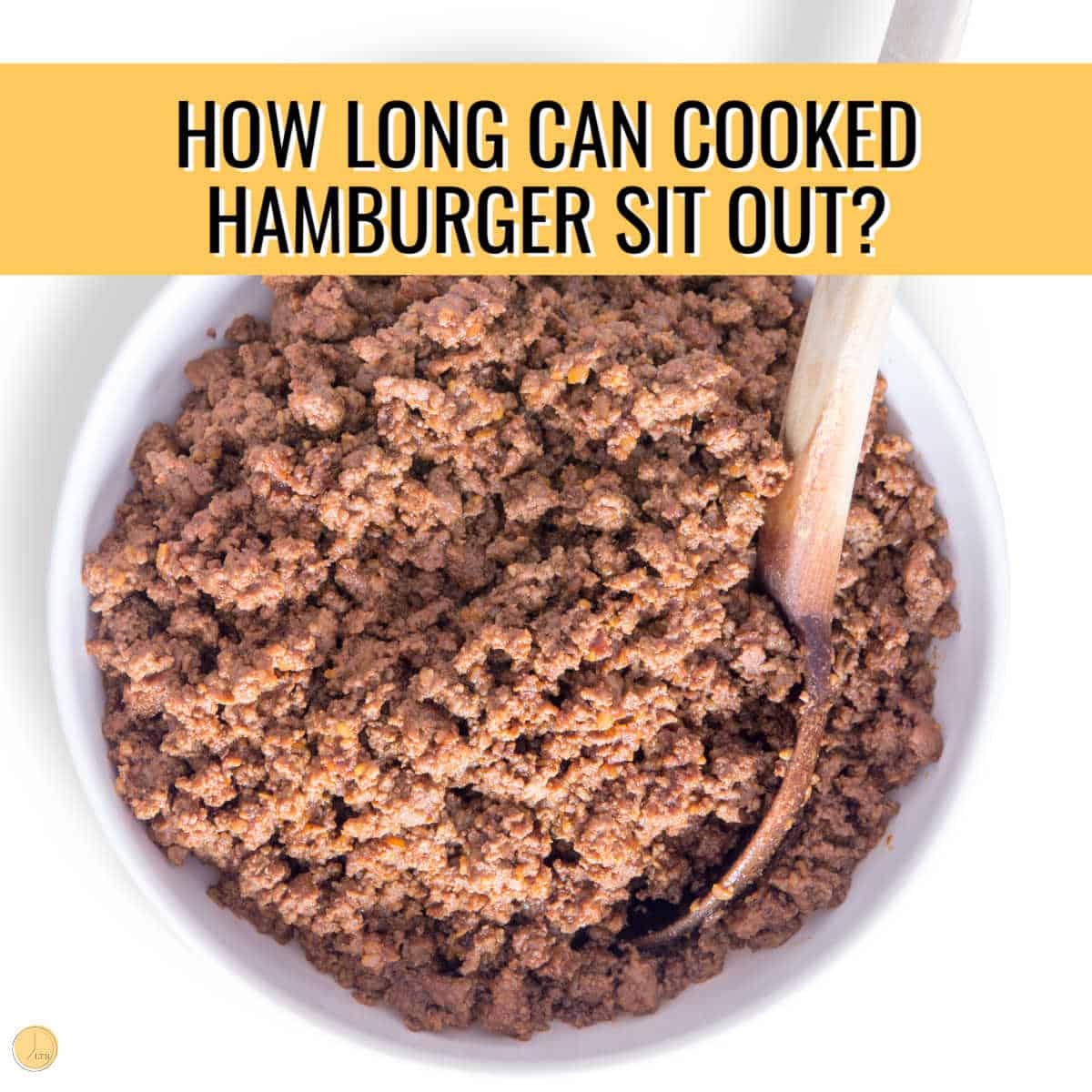 Reheating Cooked Ground Beef
Reheating cooked ground beef is simple and can help bring new life to leftovers. To ensure optimal taste and safety, always reheat the meat to an internal temperature of 165°F using a microwave, stovetop, or oven. Remember to stir the beef occasionally for even heat distribution and to avoid overcooking. [15][16]
Best Recipes for Leftover Ground Beef
Leftover ground beef can be easily transformed into delicious and creative meals for the whole family to enjoy. Some popular recipes include chili, beef stroganoff, shepherd's pie, stuffed bell peppers, and even homemade sliders. These dishes are not only scrumptious but also ideal for repurposing ground beef, ensuring it doesn't go to waste. [17][18]
Also read: How Long Does Cook Steak Last In The Fridge?